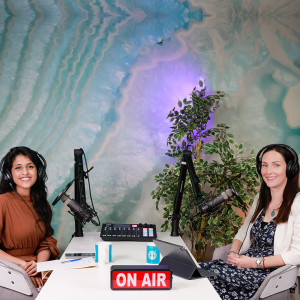 Monday Apr 18, 2022
The Hype around Meditation & Mindfulness Apps to Overcome Stress and Anxiety
In this Illuminations Podcast episode, join us for an insightful conversation with Annabel Lynch, a holistic psychotherapist and well-being coach.

Annabel will talk about the power of Mindfulness and how it can be used to manage stress, anxiety and to create a sense of calm and presence in our lives.

Talk about the hype around Mindfulness Apps and if they really effective or not.

and discuss Mindfulness life hacks and how we can introduce Mindfulness into our daily lives.